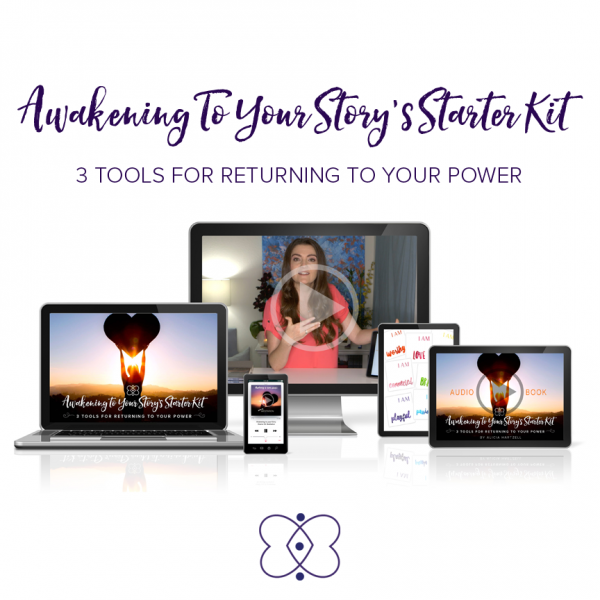 Awakening to Your Story's Starter Kit
The Starter Kit Includes:
Your digital book outlines 3  tools for returning to your power.
Gives you exercises to incorporate these tools into your everyday life.
Diagrams the process of your mapping out your heart.
Videos – Each tool has videos that walk you through the exercises and take you even deeper into all that the tools have to offer.
Guided Meditation – Your guided meditation helps you create a beautifully healing space to embrace your fundamental  power.
Audio Book – Your whole book is ready to be listened to in your car or on the go.
Image Bundle – Your image bundle brings to life some of your most powerful fundamental truths. Print them out, use them as back grounds on your devices, or just down load them to your phone for some additional support.